Written by Hyepin Im
OUT OF THE BOX SOLUTIONS
Out of the Box Solutions (OTBS) is dedicated to the delivery and development of technology training, skill enhancement, job placement and business solutions to the minority market. OTBS strives to become the technology-training partner to schools, universities, and social organizations that serve the educational interest of minority people all over the world. OTBS has accepted the responsibility in providing technical education and employment opportunities that will assist communities in producing confident, qualified "Net Generation" individuals capable of competing in today's global market.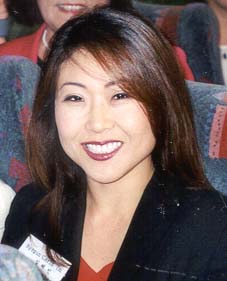 Through Allen Crabbe's introduction, I had the opportunity to speak with Helen Baker, President. I was excited to discover that her company provided the know-how and without charge helped church organizations seek grants to obtain computer equipments, fees for student training, and even payment for the trainers. OTBS was willing and actually sought partnerships with church communities where they provided the training and paid the churches referral fees for each student that participated in their training program. I thought this was a win-win program that was immediate that Korean American churches could take part right away.
MEDIA PARTNERS
In any event, media partners are an important key component to publicizing the event as well as providing affirmation of the importance of the event to the general community. In helping to publicize the September 25th HUD Conference, I was able to work with two Korean media outlets - Korea Times and the Korean



Hyepin Im

Awards & Accomplishments




German Marshall Fund - 2001
American Marshall Mem. Fellowship
Insights into European leadership

Chung Sol Award, 2000
Samsung America & KA Coalition
For Korean community involvement

CA Comm. on Improving Life 2000
Gov. Gray Davis appointee

Pacific Council on Intl. Policy - 2000 Promote understanding and action by leaders from US & Asia

Overseas Korea Foundation - 1999
Sponsored by the Korean government

ITT National Scholarship
Received a full university scholarship
Gospel Broadcasting Corporation to help publicize the event and to raise awareness of such programs and funds. I have confidence that these media partners will have continued interest in this matter and will support upcoming conferences such as the one-day workshop.

In addition, I have also been in communication with Connie Kang of the Los Angeles Times. She seemed interested in covering the event in the future from the angle that the Korean church community is coming of age and starting to awaken to the need to get out of their isolation and work with partners outside their church walls. It will also have an interesting angle in that many of the speakers will be from the African American community.

LASUNG WORLD EVANGELICAL CHURCH
Lasung World Evangelical Church is one of the many churches that have benefited from the HUD Conference outreach. Although the church's congregation size is approximately 200 members, God has blessed the church with 40 acres of land located in the area of Los Feliz. More than the senior pastor, his wife, Sue Lee has taken a proactive role in following up on my referrals. So far, she has had numerous meetings with individuals such as Mark Whitlock from FAME Renaissance, a HUD Community Builder, Josh Ishimatsu of Little Tokyo Service Center and Dr. Jolly of Vision Los Angeles. Sue has managed to have both Little Tokyo Service Center and Vision Los Angeles come out to visit her church. Unlike many



Hyepin Im

Education




Fuller Theological Seminary
Pursuing Master of Divinity
Pasadena, California
August 2000 to Present


U.S.C. - MBA
Los Angeles, California
August 1990 to December 1991


U.C. Berkeley - B.S.
Berkeley, California
August 1984 to May 1998

other Korean American church leaders, Sue is starting to recognize the importance of working with the community and governmental leaders. Recently, she called to let me know that her church will be hosting the city council candidate night in January 2000. Sue and her church still have a long ways to go, however, I have confidence that her pursuits on behalf of her church will be a success story that we could use as a model to encourage other Korean American churches to follow. Her story will be an amazing story to tell!

CONCLUSION
The upcoming workshop date has not been set. However, I have full confidence that just as God has amazingly provided so far, He will continue to bring the right resources together to make this a reality. To paraphrase what I learned in class, "I'm not alright until you are alright and you're not alright until I am alright. And until you and I are alright, we're not alright." I believe this principle holds true for the Korean American churches as well. When the Korean American churches are finally empowered, I believe our society and community will be better for it.




Click HERE to back to Part 1
Click HERE to go to Part 2 and HERE to go to Part 3




Any questions regarding the content, contact Asian American Artistry
site design by Asian American Artistry
Copyright © 1996-2002 - Asian American Artistry - All Rights Reserved.